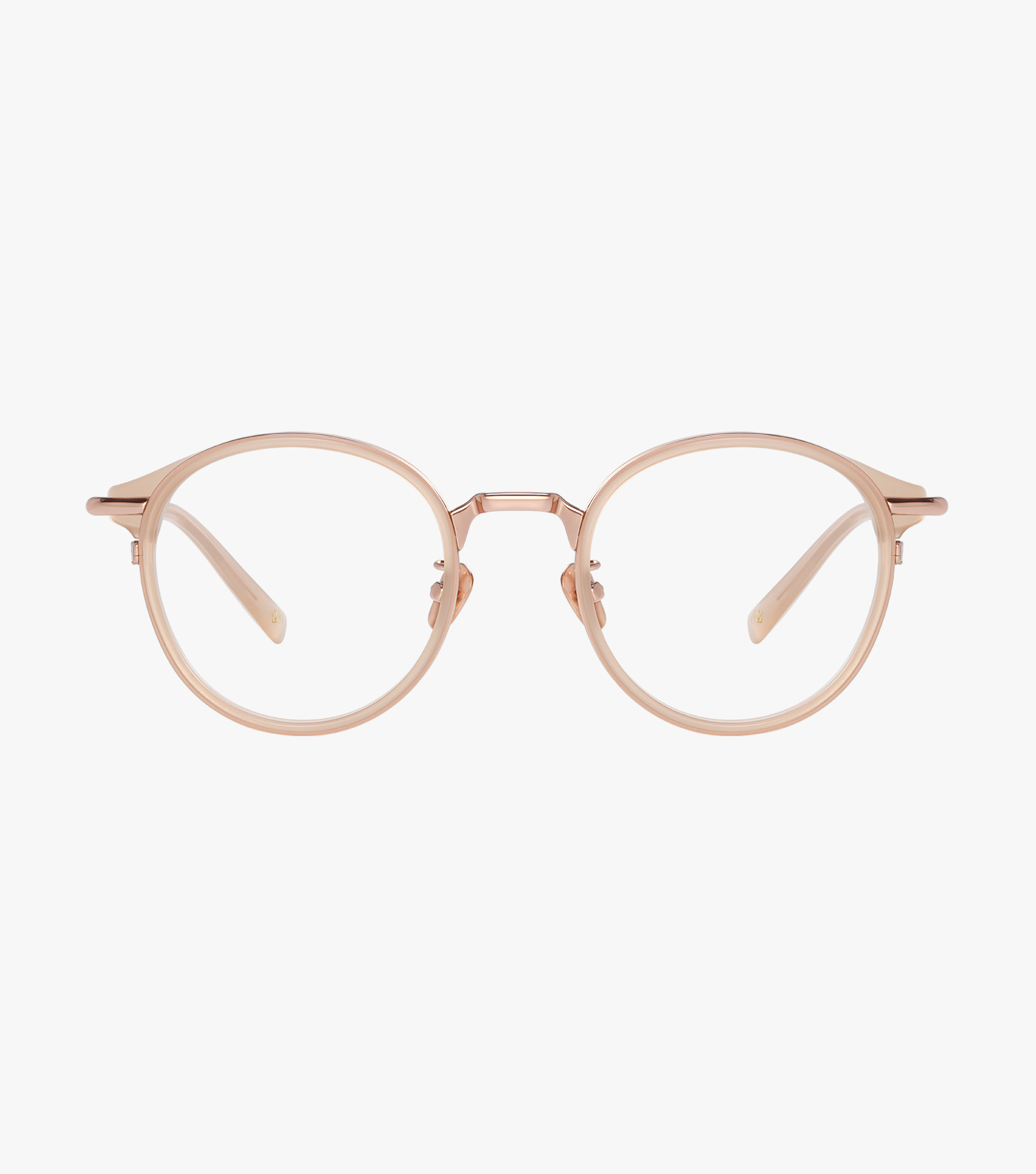 General information

GEORGE TITANIUM C4

Price

$290.00

It is a combination glasses with a three-dimensional design of acetate and titanium frames.The material reinterpretation of the existing signature line delivers a light weight.Complete the smooth image with a lens frame in the shape of a round, dark color on the front frame.The combination of C4 light beige and rose gold metal has a bright nude tone.
* It has been changed from the existing basic co-stand [Rose Gold Color] to ceramic material [Rose Gold Color], and the shipment is random when ordered.
COLOR
MATERIAL
LIGHT BEIGE
ACETATE
ROSEGOLD
TITANIUM
| FRAME (mm) | LENS (mm) | TEMPLE (mm) |
| --- | --- | --- |
| A FRONT 140 | C WIDTH 49 | E WIDTH 145 |
| B BRIDGE 21 | D HEIGHT 45 | |
MANOMOS Delivery within 7-15days.- Shipping Fee : Shipping rates vary from region to region.(Additional automatic calculation in order window upon payment)* The delivery fee varies from country to country.
Purchase options
Delivery cycle
GEORGE TITANIUM C4
FUNDING.ENDS
NUMBERFORMAT.WON
NUMBERFORMAT.WON.001
%
NUMBERFORMAT.WON.002
MONTH.DELIVERYDATERANGE
Product option
Blue light blocking lens

[Required] Pick options for details

Add
TOTAL: 0 (0 Items)
REVIEW
There are no posts to show
Q&A
There are no posts to show